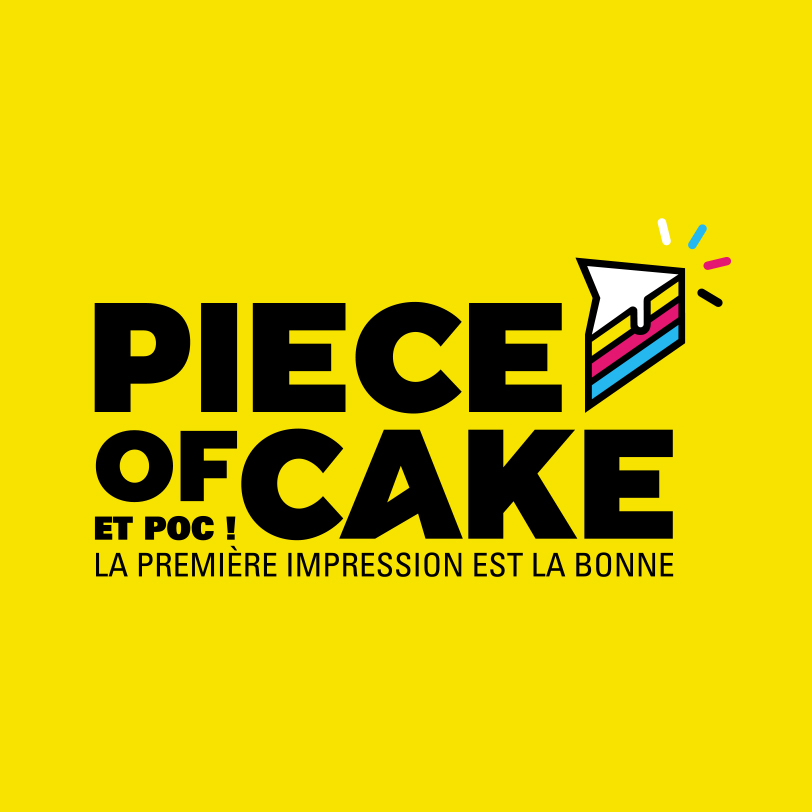 PIECE OF CAKE
Solution d'impression en ligne
Vous connaissez l'expression "It's a piece of cake" que l'on pourrait traduire par : c'est du gâteau, c'est d'une facilité !
Piece of Cake est une solution simple et efficace qui permettre d'imprimer un mémoire, une thèse ou
un rapport de stage facilement et au meilleur prix.
Et POC ! c'est fait.
Nous avons créé une identité colorée, ludique, un univers pop avec l'utilisation des couleurs primaires utilisées
en imprimerie.
Réalisations :
identité visuelle / univers graphique / charte graphique / univers graphique site web
En partenariat avec Forsane pour l'habillage graphique du site internet.